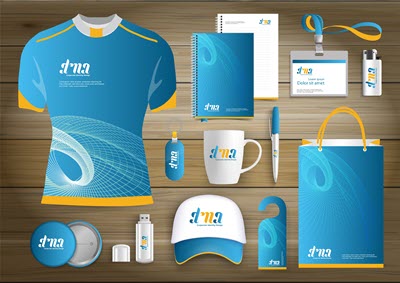 So you've been "assigned" the task of getting a promotional, apparel, cresting or awards idea or solution for your boss, company, organization, club, event, convention, school, tournament, team….or whatever!
We can definitely make your task INCREDIBLY EASY! In our industry's competitive and complex economic reality, savvy clients have shared with us that "life is simply too short to shop around" and I understand exactly what they mean. I'm sure you do too.
We can source and supply literally hundreds of thousands of different Promotional Products, Awards, Emblems, Cresting and Apparel ideas!
Just like everyone else in this industry can!
You can even do all the research and sourcing yourself, if you have the spare time, love the legwork, can sift thru all the BS…and really don't mind gambling on the outcome of YOUR research and YOUR decisions.
But that's probably not going to help YOU make an experienced and informed decision, leading to a guaranteed positive solution. That means a solution that makes YOU look like a winner to your boss, your committee, your event,  your class, your staff, your customers or whoever is depending on YOU to get this right.
Listen carefully…this is CRUCIAL for 99% of our "savvy" visitors!
We are experts in getting things right and making YOU look like a winner!
Dapper SAP will help YOU save time and save money.
When you partner with us, we work very quickly towards YOUR goals. Your project is handled expertly, efficiently and with the end result in mind.
Every Project is Done Right, On Time, On Budget…And Now Delivered Right to Your Door.
It's really a simple decision…if you want a guaranteed positive solution!
Still with us? Great…welcome aboard!
Think of our website as a tool. Instead of leaving you to waste your valuable time on a promotional search engine (with way too many confusing results & options), we've decided to offer you the most popular categories and our valued expertise & recommended ideas, right here on our website.
Check out our product pages and do keep in mind that we can always source and supply the best value, solution or idea for any project. Be sure to use our Search feature at the top of the page to narrow down the page choices for the item or keyword that you are looking for.
And do contact us directly if you don't find what you want on our website, or if you'd like us to offer the best solutions based on your needs.
As a reminder, when you partner with Dapper SAP, our services include researching and offering ideas, contributing valuable advice and recommending appropriate and valued solutions based on your goals and budget. Our reports and proposals are clear and concise, with no hidden costs or charges.
To ensure 100% accuracy in each project, we only proceed with your prior approval of our confirmation and artwork. Your projects are guaranteed to be 100% done right, on time and on budget!
If this is what you are looking for, then the next step is obvious…Contact us!