Show Some Class!
Welcome to our "Show Some Class" specials section!
We'll be providing valuable promotional ideas and strategies here that many businesses, events and organizations tend to overlook or perhaps devalue in today's highly competitive buying and selling environments.
With almost 35 years of promotional and marketing experience, combined with a lifetime of being a consumer on the other side of the table, we've certainly noticed a decline in the "attention to detail" of the marketing & promotion in many organizations that provide goods and services to customers.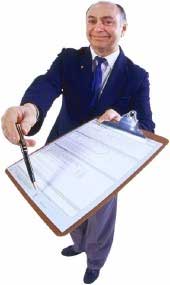 We've forgotten what it means to "show some class", it seems.
A buyer signs a major purchase or deal with you…you hand him the blank, cheap, crappy stick pen from your pen-caddy, then you absently take it back so you can finalize the paperwork. It's just habit.
This is so wrong, it makes me feel embarrassed just reliving this scenario as a customer!!
We should know that the customer is recording all this in the back of his mind. We may not realize it but there is a large demographic of people who do understand what "having some class" really means. Even if we don't!
Class is found in the smallest of gestures.
That's why your marketing and promotion does not end with an agreement or a sale. The power of the simple gesture, done effectively, will enhance your image more than any full page newspaper ad ever could.
There is a skill and a balance in providing positive images about you and your company, in your client's mind. And make no mistake, positive and negative images are constantly provided before, during and after the sale!
We are not here to point fingers or attach blame. We want to show examples of where your organization can provide these positive reinforcing images, by using small gestures and budgeting appropriately for success.
We've used these strategies ourselves with great success. And we've shown hundreds of clients how to position themselves in the customer's mind by capitalizing on the chance to do the right thing, at the right time, by showing some class!
Click on the banners or links below for valuable insights and solutions to the scenarios shown.

Coming Soon!
The Promotional Mug Solution
The Promotional Sports Bottle Solution
The Promotional Lanyard Solution
The Promotional Flash Drive Solution
And More!