Steel Sports Bottles Sale
Wednesday, June 30th, 2010 at 1:55 PM
Here's a Canada Day special on 2 styles of stainless steel sports bottles, 3-in1 corkscrews and custom "sticky note" packages.
Minimum 100 units. All pricing good till July 30.2010.
Be sure to contact us for a custom quote for your promotional project!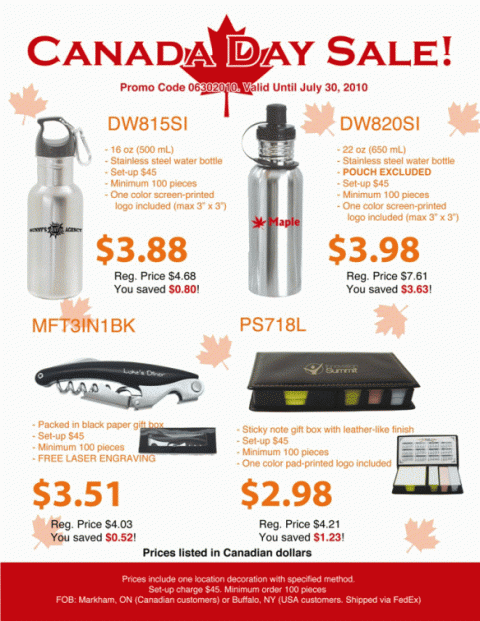 Filed under: Promotional Specials
Like this post? Subscribe to my RSS feed and get loads more!