Flash Drive Canada Launches NEW Website!
Thursday, March 11th, 2010 at 6:51 PM
Check out the BRAND NEW website at FlashDriveCanada.ca and see all the LATEST in promotional flash drive styles & flash drive options.
Also, be sure to get the current price list and EXCLUSIVE BONUS OFFERS that will save you HUNDREDS (or more!) on your next flash drive order.
Bonus Offers are only available online thru the FDC site and there is no obligation to make an immediate purchase. If you are considering promo flash drives in the near future, go get your bonus while they are still available.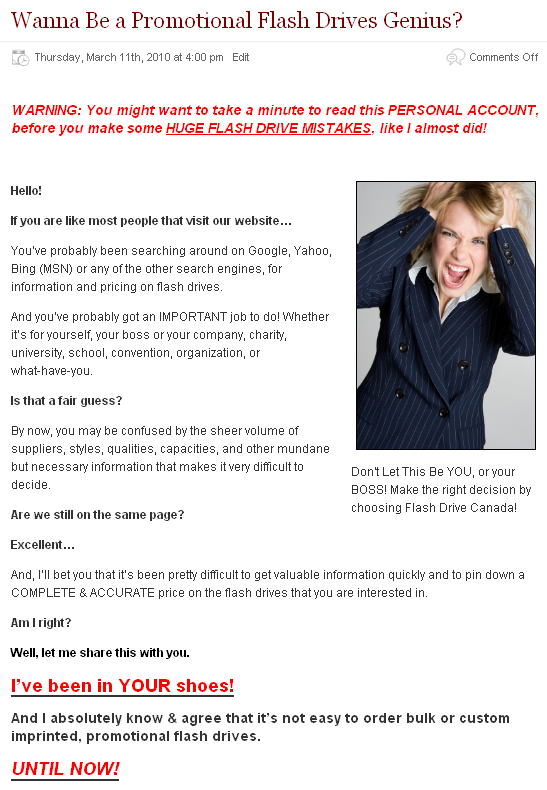 Tagged with: flash drives • flash memory • usb drives
Filed under: Dapper SAP News • Promotional Specials
Like this post? Subscribe to my RSS feed and get loads more!